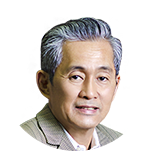 Monchito Ibrahim
A well-respected name in the IT-BPO industry, he passionately leads the Philippine society's transformation. Thanks to his wealth of knowledge and experience gained from extensive involvement in the industry, he can make valuable contributions that redefine practices and boost the country's competitiveness.
He serves as the executive consultant of the Department of Information and Communications Technology (DICT). Driven by an unwavering faith in the country's potential for progress, he is actively involved in the efforts to provide strategic insights about the Philippines to attract potential investors.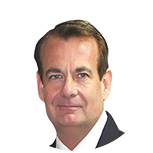 James Donovan
He is making an entrepreneurial journey that is focused on making impact investments. His approach promotes making a measurable environmental and social impact while generating financial gains. He does so by delivering innovative but ethical solutions in the areas of education, data management, healthcare, technology, and sustainability.
Challenges do not hinder his efforts to advance sustainable solutions even if they require redefining established practices. He delivers changes by example. Some of the most advanced applications he developed together with his team are testaments to that.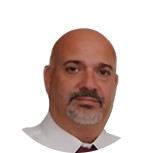 Jeff Williams
A trailblazer and an advocate of sustainable leadership development with more than two decades' worth of executive-level international IT and operational offshoring experience. As an industry pioneer, he was instrumental in delivering highly complex services in the field of health information management.
He promotes the integration of technology and harnessing of leadership capabilities, among others, to equip the people to make a transformative social change. His various industry associations and board-level management positions allow him to lead the way toward such progress. He maintains an active involvement in the government, academe as well as private sectors.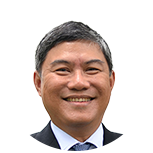 Damian Mapa
The commitment to empower and enable the nation and its people is evident in his works. A recipient of the P3 Impact Award, his innovative and impactful efforts to improve the world have not only gained well-deserved recognition. Instead, they have significantly improved the quality of life of the people in and outside of his own country.
Besides his managerial experiences in companies that dominate in their respective industries, his accomplishments are noteworthy as well. In particular, he has been conferred a Data Protection Officer Certification by the TUV Rheinland Academy. As a Certified Information Privacy Manager, his expertise in data protection management extends to a thorough understanding of the applicable regulations.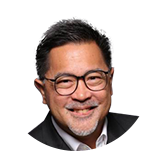 Guillermo Luz
He is credited for the establishment of the PDRF's Emergency Operations Center. The PDRF is regarded as the major private sector coordinator for disaster risk reduction management in the Philippines. He is the Chief Resilience Officer and Advisor of the Philippine Disaster Resilience Foundation (PDRF).
He has extensive experience in developing long-term strategies aimed at improving the country's competitiveness through institution-building, policy reforms, project implementation, and performance monitoring, among others.
By holding top-level positions in both the private and public sectors, he has been actively involved in translating visions of a better world into actionable strategies that produce breakthrough results.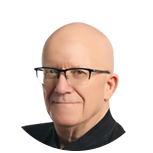 Randy Knutson
Driven by his experience and vision on how technology can reshape business and commerce, he founded DynaQuest Technology Services Inc. in 2013. DynaQuest is an award-winning provider of innovative Blockchain solutions for emerging markets. As the founder & CEO, he is passionate about finding digital solutions for the inclusive, sustainable and economic development of communities that have been underserved, left behind or forgotten.
He is known in the Asia-Pacific IT and Shared Services industry as an innovator and enabler of emerging technology for economic transformation.